Date: 27/10/2024
Time: 20:30
Location: Benidorm Palace
Prices: 30€ - 38€
Buy tickets
If you want to see the best tribute to Bon Jovi, don't miss The Bon Jovi Experience, the only official Bon Jovi tribute band, supported by Jon himself! They are the only Bon Jovi tribute band in the world that has shared the stage with Jon Bon Jovi, so don't miss this opportunity to see this spectacular tribute, led by a vocalist so similar that you'll have a hard time believing it's not him. "Have you seen this guy? He nails Jon Bon Jovi, it's amazing!" Chad Kroeger, Nickelback The Bon Jovi Experience is the most recognized tribute in the world, and many try to imitate it but none equal it. Playing out Bon Jovi's live concert, the band plays all the hits you know and love, including "Livin' On a Prayer," "Always," "It's My Life," "Lay your Hands," and many more.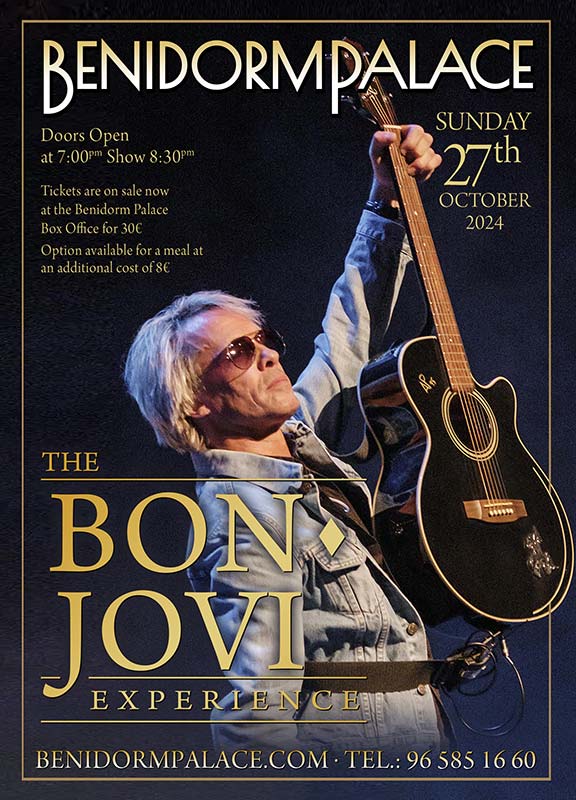 The seats are assigned in order of entry of reservations
If necessary, tables will be shared.